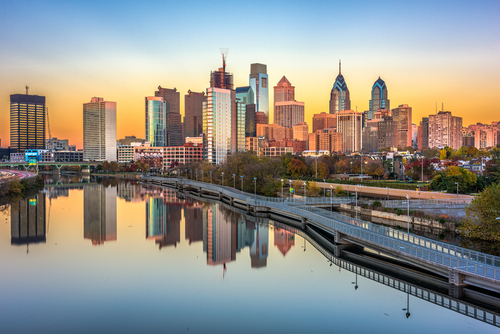 © Shutterstock
The statewide Industrial Resource Center (IRC) initiative has helped manufacturers add 1,226 full-time employees and avoid 4,099 layoffs over the past 12 months, according to data from 541 small and mid-sized manufacturing firms provided to independent researchers throughout 2022.
The U.S. Department of Commerce verified the figures.
The IRC initiative was designed to strengthen the competitiveness and resiliency of smaller industrial firms.
"Over the past year, nearly 2,000 small and mid-sized manufacturers across Pennsylvania called upon their regional IRC to help them address the lingering challenges of the pandemic, the emerging threats of unpredictable domestic and global economies, and the persistent shortage of qualified workers," Eric Joseph Esoda, NEPIRC president and CEO, said. "The outstanding results reported by the 541 companies selected to participate in the impact process conducted by an outside entity are impressive – but also reflect just a fraction of the true impact of IRC services upon Pennsylvania's manufacturing economy."
NEPIRC is one of seven IRC affiliates statewide.
The researchers also learned that the companies participating in the initiative realized $398.9 million in retained sales and secured $108.9 million of new customer orders. Additionally, companies that performed consultative projects with their regional IRC reduced their non-personnel operating costs by $43.1 million and invested more than $212 million.